Who doesn't like a great sale in the middle of the summer?
We are excited to share with you 6 HOT packages from Thrive Life that are being sold at such discounted prices they are not available on the website and
can only be purchased through a consultant
(that's us!)
Just email me and I will process the order for you. Check out some of the best prices of the summer and enjoy a little Christmas in July!
Premium Meat Essentials Package
Retail Price if bought individually: $320.94


Special Package Price: $181.99


Just $30.33 per #10 can for each of the following meats:
- 2 #10 Cans Freeze-Dried Chopped Chicken
- 2 #10 Cans Freeze-Dried Ground Beef
- 2 #10 Cans Freeze-Dried Roast Beef



Yogurt Variety Package
Retail Price if bought individually: $260.84
Special Package Price: $162.99
Just $27.16 per #10 can for each of the following :
- 1 #10 Can Freeze-Dried Vanilla Yogurt
- 1 #10 Can Freeze-Dried Pomegranite Yogurt
- 1 #10 Can Freeze-Dried Blueberry Yogurt
- 1 #10 Can Freeze-Dried Passion Fruit Yogurt
- 1 #10 Can Freeze-Dried Cherry Yogurt
- 1 #10 Can Freeze-Dried Strawberry Yogurt
Tropical Fruit Package
Retail Price if bought individually: $170.45
Special Package Price: $126.99
Just $21.16 per #10 can for each of the following fruits:
- Freeze-Dried Banana Slices
- Freeze-Dried Mangoes
- Freeze-Dried Pineapple Chunks
- Freeze-Dried Peach Slices
- Freeze-Dried Apricots
- Freeze-Dried Pears
Fruit Variety Package
Retail Price if bought individually: $195.44
Special Package Price: $126.99
Just $21.16 per #10 can for each of the following fruits:
- Freeze-Dried Raspberries
- Freeze-Dried Blueberries
- Freeze-Dried Blackberries
- Freeze-Dried Peach Slices
- Freeze-Dried Strawberries
- Dehydrated Apple Slices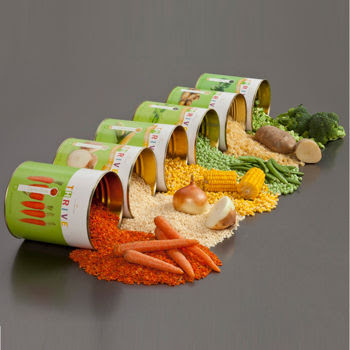 Vegetable Variety Pack
Retail Price if bought individually: $121.84
Special Package Price: $70.99
Just $11.83 per #10 can for each of the following veggies:
- Freeze-Dried Chopped Onions
- Freeze-Dried Broccoli
- Freeze-Dried Green Peas
- Freeze-Dried Corn
- Dehydrated Carrots
- Dehydrated Potato Chunks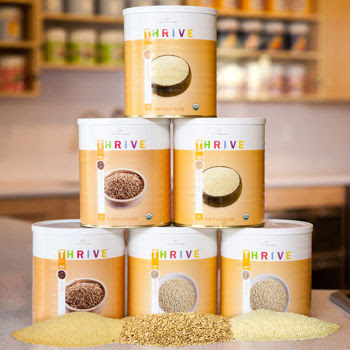 Organic Grains Package
Retail Price if bought individually: $158.74
Special Package Price: $87.99
Just $14.66 per #10 can for each of the following grains:
- 2 #10 Cans Organic Quinoa
- 2 #10 Cans Organic Spelt
- 2 #10 Cans Organic Amaranth